Brighten up your month with these fresh paint colors inspired by summer fruits, gardens, and nature from Pratt & Lambert Paints.
Citrus Hues
A great way to add a pop of color.  These are bright and punchy colors that will add life to anything in your home.
Where to Use Them
For a bold and playful statement, we suggest using any of these colors on a front door, a refinished piece of furniture, or an adirondack chair.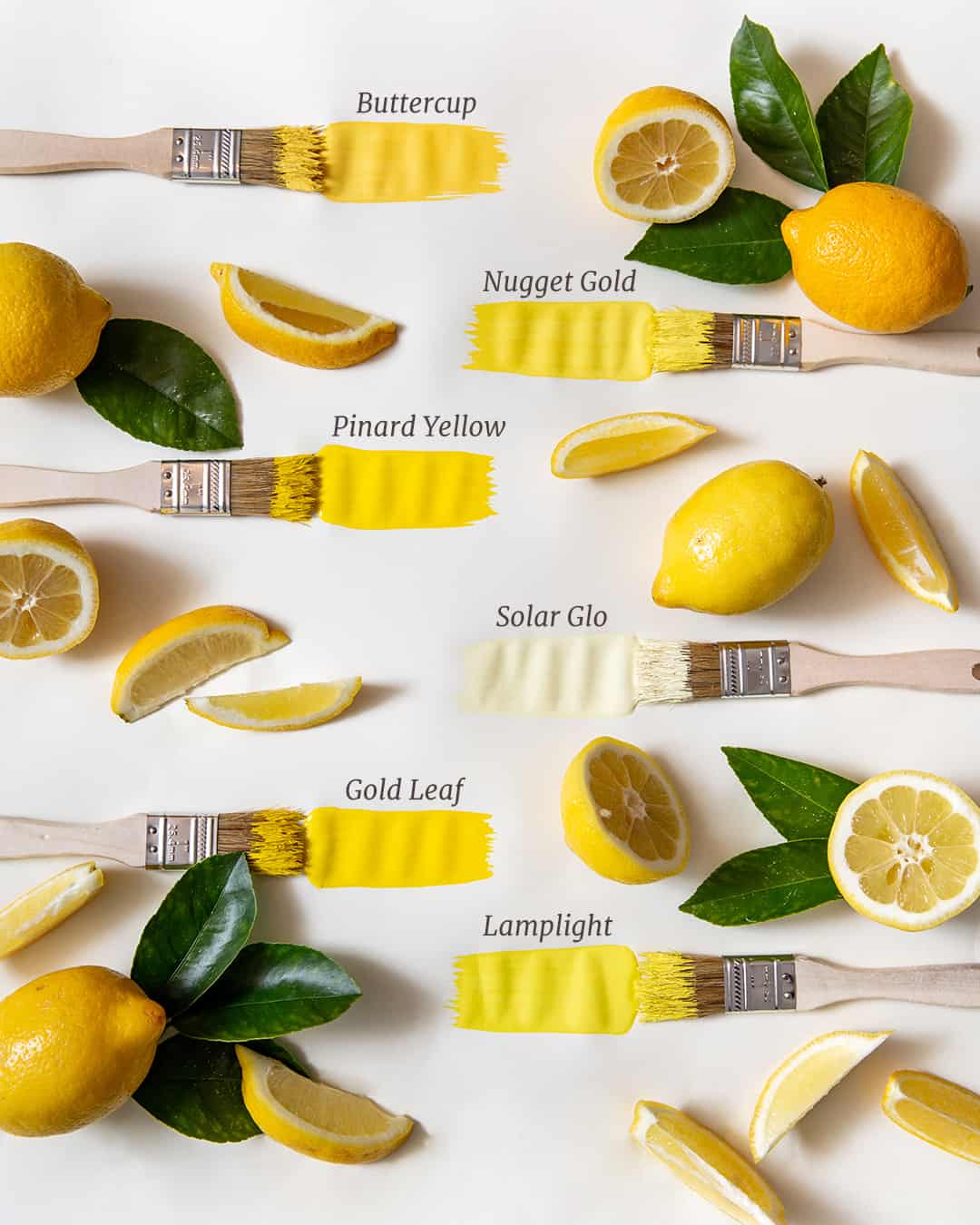 Honey Garden Tones 
The sweetest of colors! This color story was inspired by the beautifully muted colors of an herb garden and rich honey yellows.
Where to Use Them
If you like more neutral tones, but want to incorporate some color. . . try using Snug Yellow or Bay Laurel on your kitchen cabinets for a soft and timeless look that isn't overpowering.
Nightshade is the perfect color for an accent wall in a bedroom. A beige fabric headboard would really pop and be complemented by the color's undertones.
Wild Honey, Buttercup, and Honey Crisp brighten up a kid's playroom or homework room.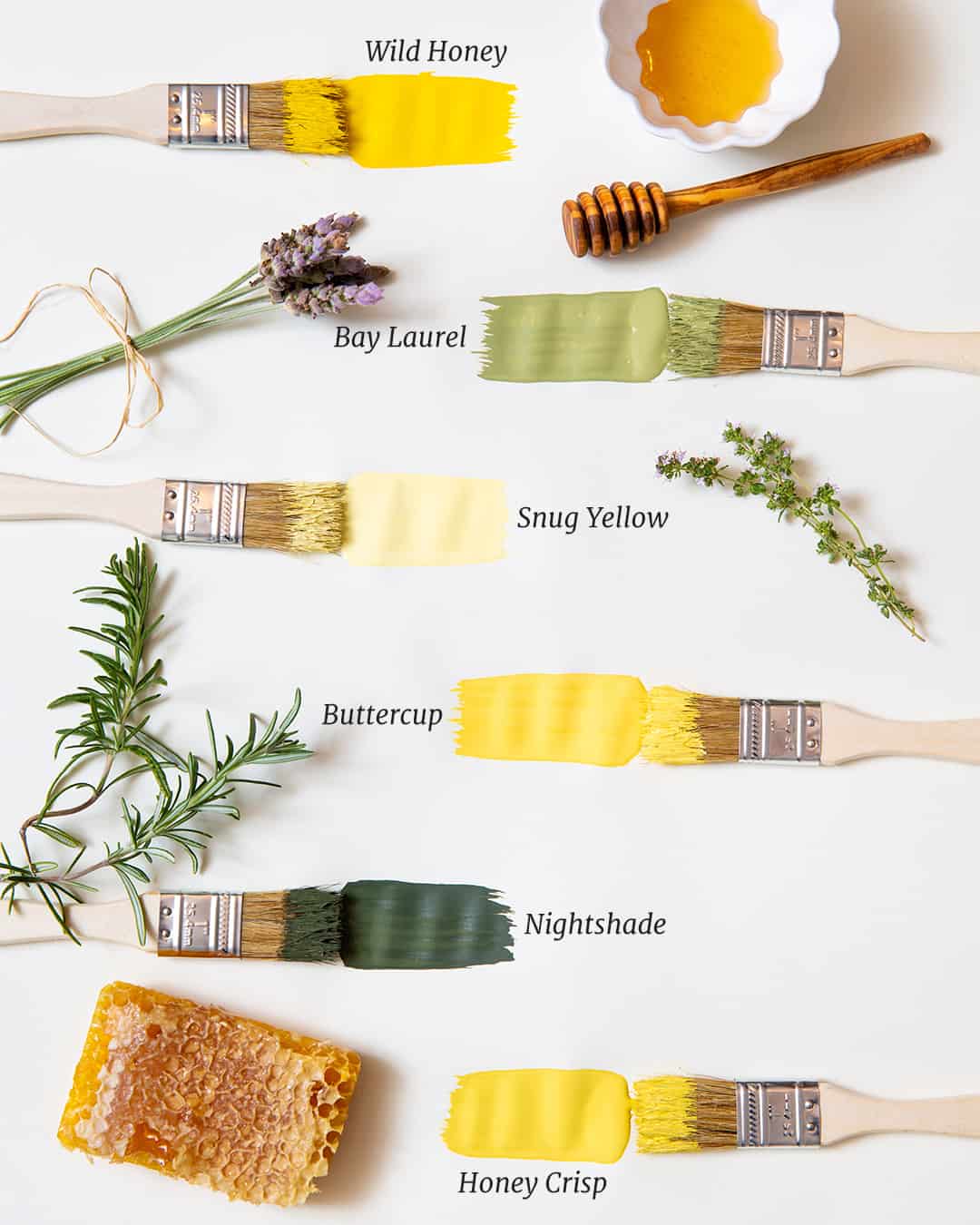 Flower Power 
We love the earthy tones of sunflowers. These colors compliment an array of decor styles and are versatile for any space.
Where to Use Them
East Auroras and Pinard Yellow would be beautiful in a bathroom with white tile and fluffy white towels.
Earth Tone is a classy choice for a home office. Assorted frames of all metals for a gallery wall would look great against the brown hue.
If you have some artistic skills use Wild Honey, East Auroras, Pinard Yellow, Earth Tone, and Snug Yellow to paint a sunflower inspired mural in a kid's room or playroom.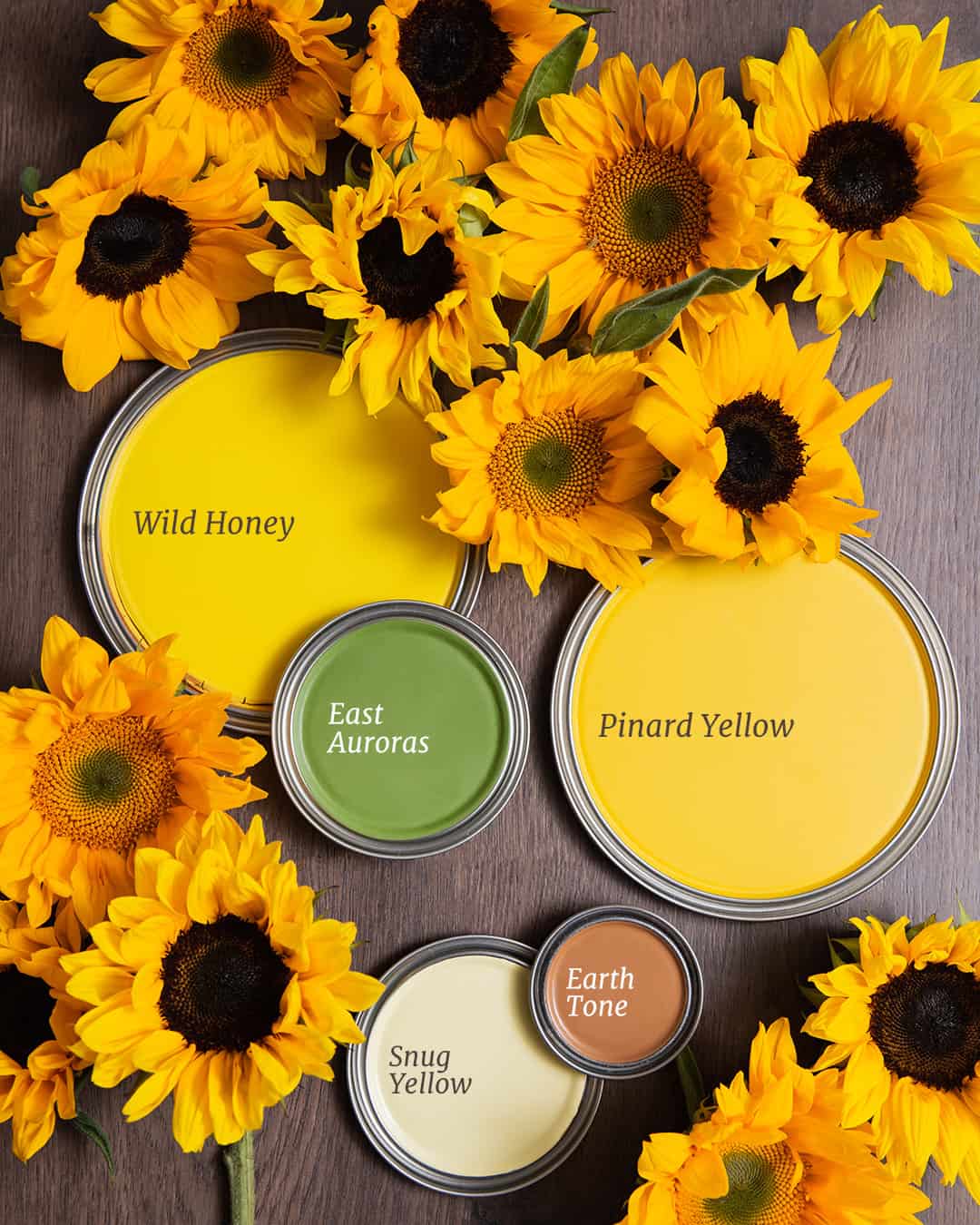 Crisp & Golden 
If you love mid-century modern these are the colors for you. Unlike our Citrus Hues, these yellows are a bit richer.
Where to Use Them
Mid-century Mod is a fun color for an entryway. Add a walnut bench or find a vintage mirror from a flea market for some complementary decor.
Pair Golden Samovar or Lamplight with a fun wallpaper in a geometric or funky print. Add some wainscoting painted in one of the yellow hues with wallpaper above.
Solarized and Raw Linen are a great combo for a linen cabinet or dresser. Paint the outside Raw Linen and the inside drawers or cabinets in Solarized for a hidden pop of color.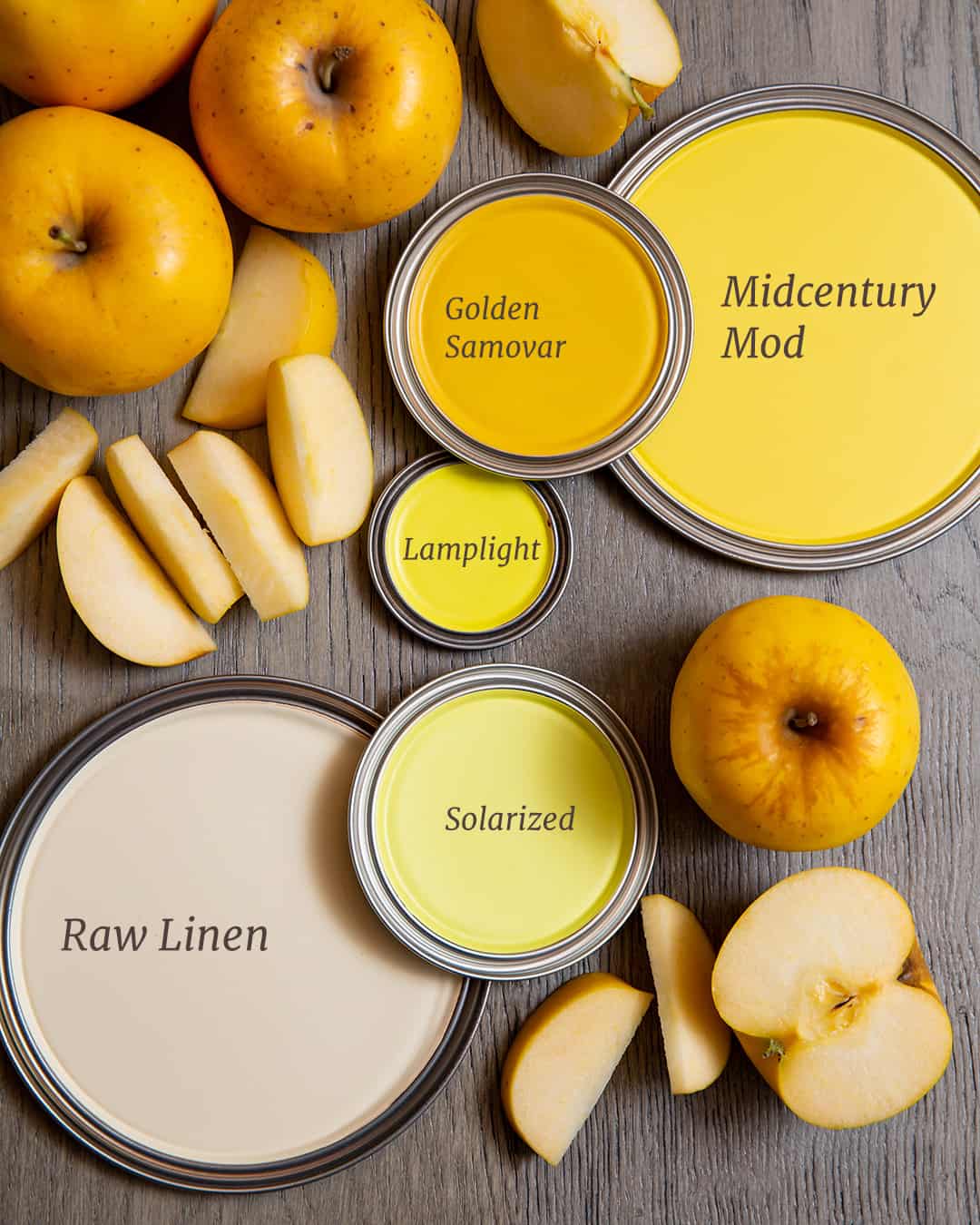 We hop you enjoyed our Summer edition of Color Inspiration. If you felt inspired, let us know on Instagram or Facebook using the #AnawaltAtHome! We love to see pictures of the projects you are working on, especially during this crazy time where so many of us are inside, and perhaps looking for things to do and at ways we can improve our spaces.