With spring just days away, it's time to start preparing your garden plan for peak planting season. Last year I had great success growing Serrano and Jalapeño Chiles and this year I've decided to broaden my repertoire. I'm mad about making salsas and hot sauce. One great advantage of growing your own chilis is that each plant's peppers will produce a fairly consistent level of heat. When you purchase peppers from the market you never know what you'll get. While my Serrano's got progressively hotter as the weather warmed, by the middle of summer they were predictably spicy and I could add them to recipes without concern. Two of my plants are over four feet tall and I'm still picking peppers a year after propagating them from seeds! It's so handy to walk out my backdoor, pick one to spice up everything from avocado toast to tuna salad.
This year I'm planting an entire bed with varieties to suit every palate and purpose. Using the Scoville Scale, which rates the heat of most commercially available peppers based on the amount of capsaicin they produce, I have chosen seven types that range from mild Japanese Shishito's at 100-500 units to the diabolical Habanero at 100,000-300,000 units!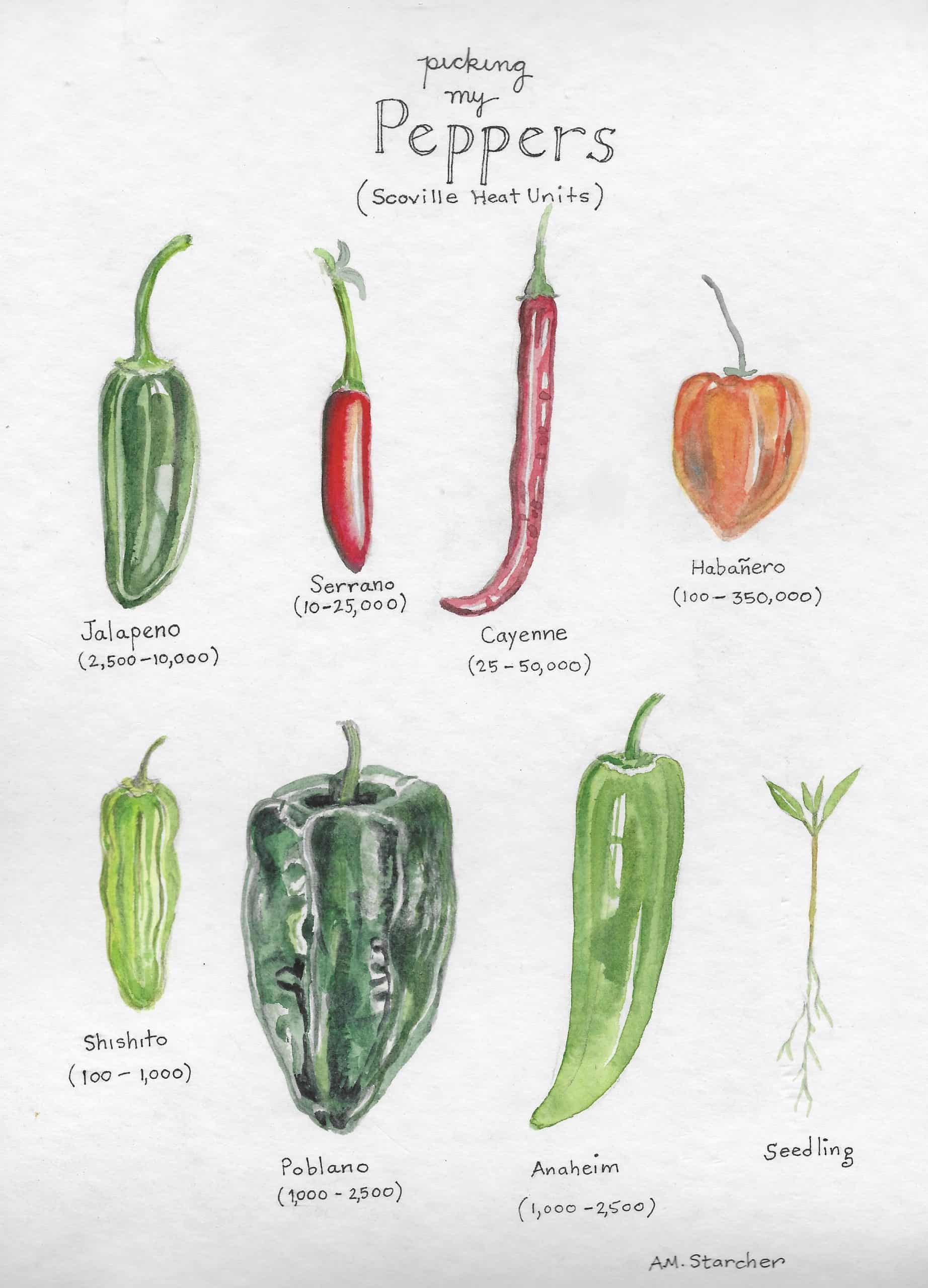 Luckily all of them grow well under the same conditions. They need a spot that gets full sun for at least 6-8 hours a day, with optimal daytime temperatures between 75-85 degrees. Peppers aren't too picky about soil but prefer good drainage and consistent deep watering. They don't take kindly to wilting or very windy conditions. Since they have shallow root systems I stake mine once they reach a foot in height. Don't crowd your plan I give mine about 12"-18"of space depending on the type. With most varieties you can harvest them while they are green or let them mature and turn red.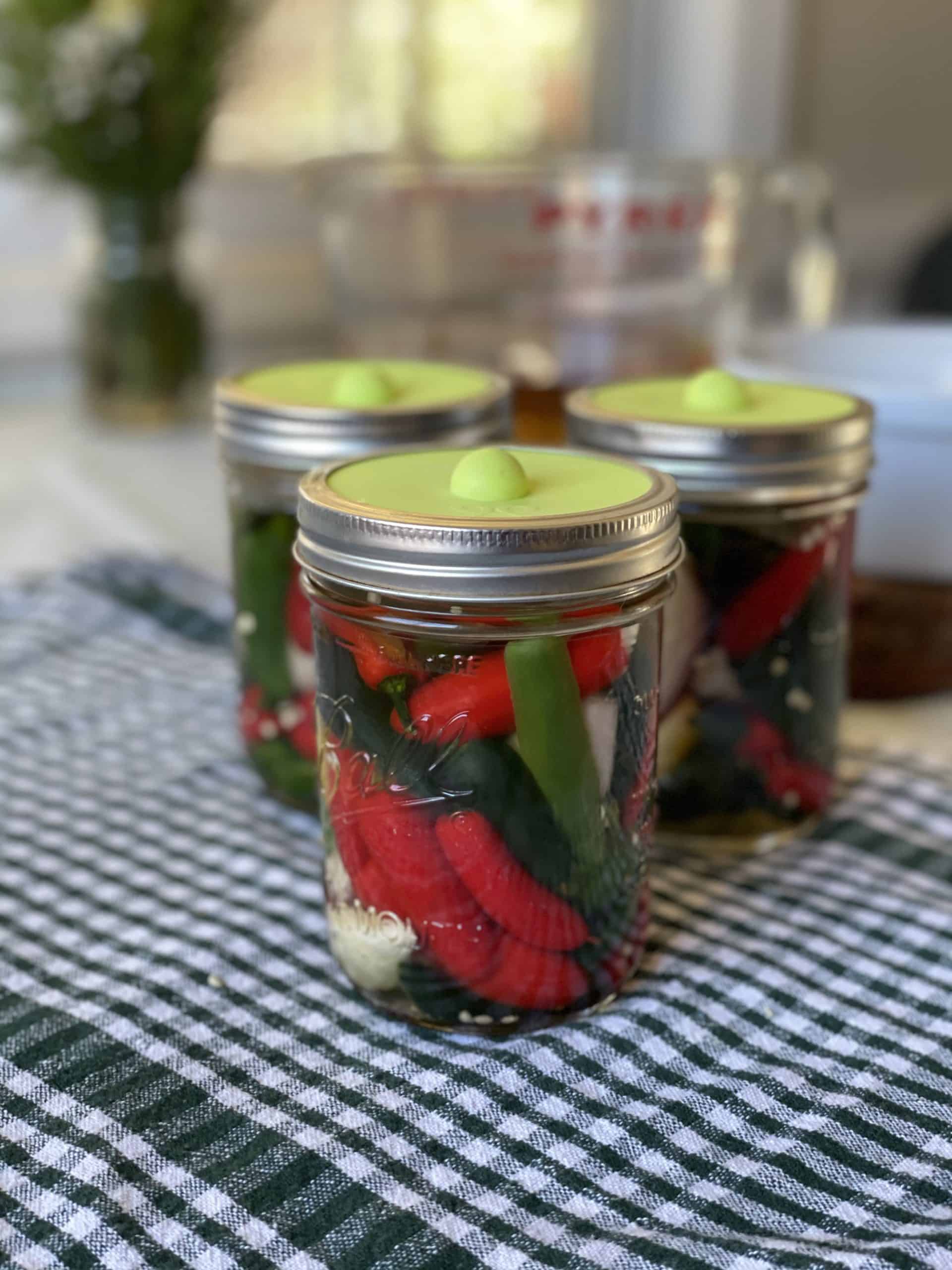 This year I harvested so many Serranos and Jalapeños that I fermented them and was delighted by the resulting complexity and mellowing. I dried the surplus peppers and ground them with lime zest and Himalayan pink salt to make a condiment I sprinkle on everything! I'll be reserving my Cayenne and Habaneros for super easy pressure cooker hot sauce and the Anaheim and Poblanos will be ready to harvest just in time for summer barbecue season. Just blacken them on the grill and toss them in a paper bag to cool. The skins will slip right off and you can add them, sliced to your burgers.
One reminder, when working with some of the hotter chilis, it's advisable to wear food preparation gloves. The white inner ribs of the peppers are where the majority of the capsaicin lies, so remove it if you want less spice or keep it if you are going for a fiery finish. Just remember to never rub your eyes after handling them. If you do, you'll understand why pepper spray is considered a weapon!